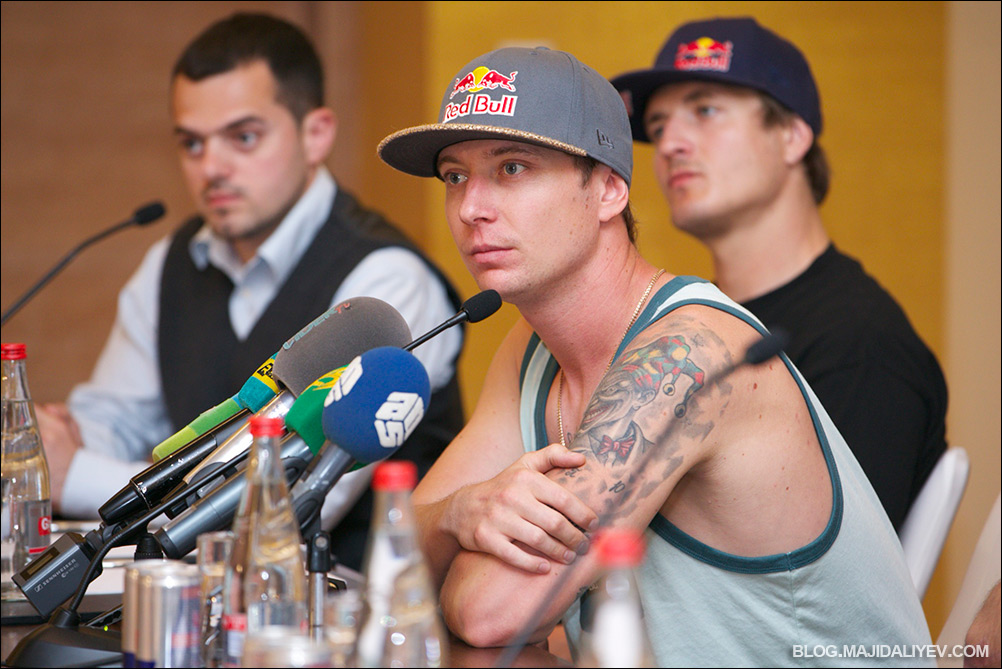 Red Bull X-Fighters Jams Baku 2013 – Press Conference & Training Day
---
On May 25 at 20:00 Azadliq Square in Baku will host a unique event in the sporting life of Azerbaijan and the greatest show in the world of freestyle motocross – Red Bull X-Fighters Jams. Red Bull X-Fighters Jams is a series of demonstrations by famous athletes, the world top riders, which will be held in support of the world's most prestigious tournament in freestyle motocross Red Bull X-Fighters

Baku will witness a revolution – a revolution against gravity. World freestyle motocross stars will soar into the sky, performing dizzying, reckless and crazy stunts in Azadliq Square under the dome of the sky! Red Bull X-Fighters Jams is a brand new show, which the inhabitants of Azerbaijan have only seen on television.
The world celebrities will arrive to capture the spirit of the inhabitants of Azerbaijan:
Aleksey Kolesnikov (Russia), Daniel Bodin (Sweden), Ivan Zucconi (Italy) and Vanni Oddera (Italy).
The riders perform on an over three meters high specially set up trampoline on which motorcycle extreme athletes show incredible stunts, flying up to a height of over 10 meters, and at the same time manipulating their 100-kilogram motorcycles with absolute precision.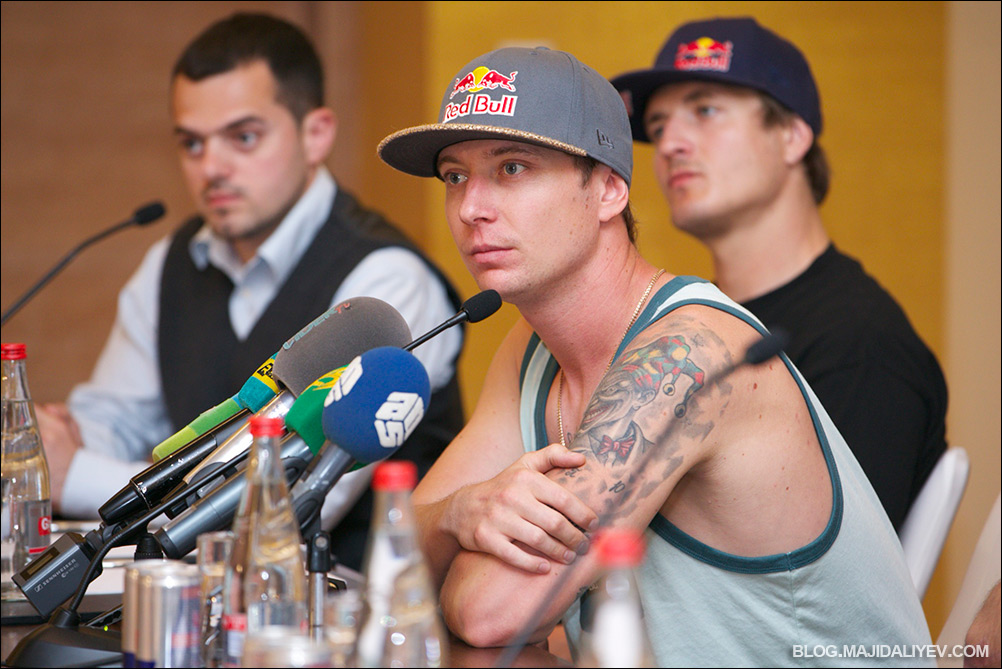 ---
---