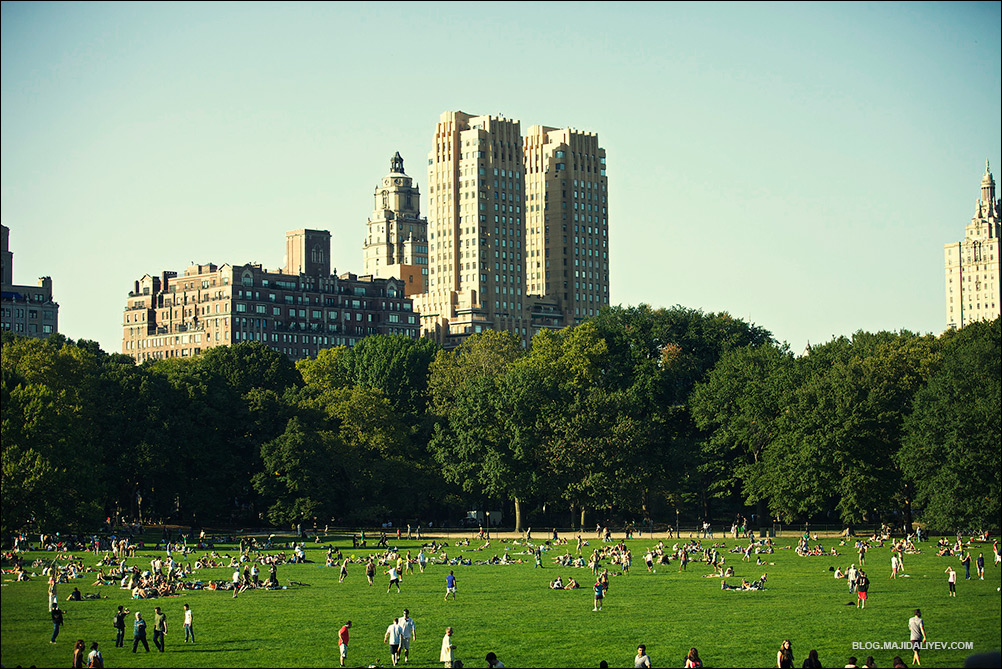 New York City. 2011-12. My Trips. Central Park
---
Central Park is a public park at the center of Manhattan in New York City. The park initially opened in 1857, on 778 acres (315 ha) of city-owned land (it is 840 acres today). In 1858, Frederick Law Olmsted and Calvert Vaux won a design competition to improve and expand the park with a plan they entitled the Greensward Plan. Construction began the same year, continued during the American Civil War, and was completed in 1873. Central Park is the most visited urban park in the United States.
Designated a National Historic Landmark in 1962, the park is currently managed by the Central Park Conservancy under contract with the city government. The Conservancy is a non-profit organization that contributes 83.5% of Central Park's $37.5 million annual budget, and employs 80.7% of the park's maintenance staff. (Wikipedia)


The park boasts several lakes, theaters, ice rinks, fountains, tennis courts, baseball fields, many playgrounds and other facilities. It is also home to the Central Park Zoo and the Metropolitan Museum of Art. Especially during the weekends, when cars are not allowed into the park, Central Park is a welcome oasis in this hectic city.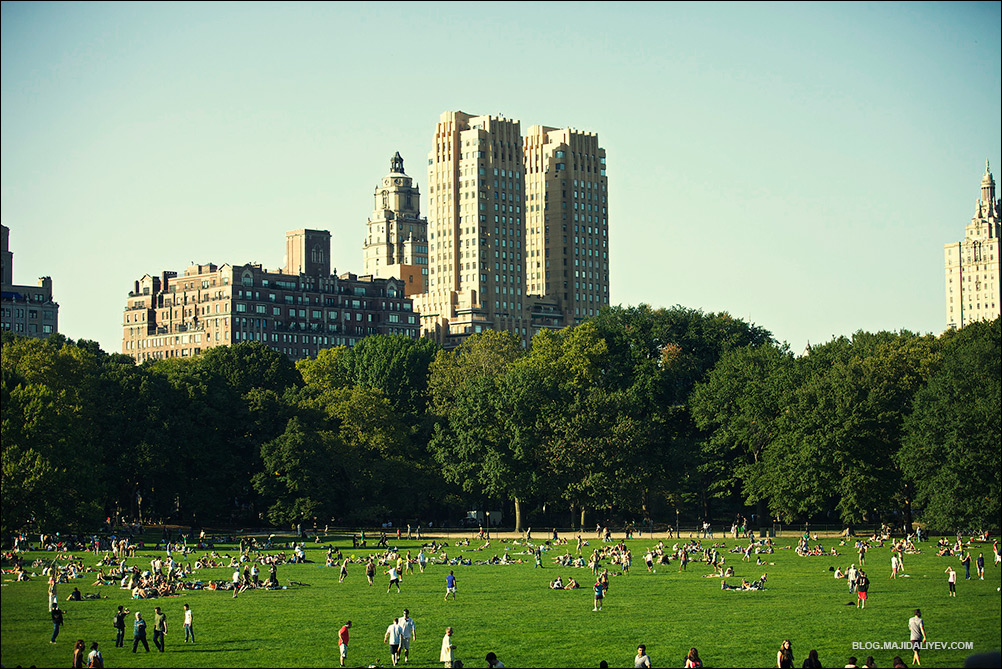 ---
---